Size Range : 2″ to 24″ Flanged
[dt_vc_list]
Features
Pressure sustaining valve is utilized when installing pipes for users. It primarily matches up with the minimum working pressure inside the tap water pipe, balancing up-stream and down-stream pressure during normalcy and emergency, and maintains constant pressure inside the pipe.
Pressure sustaining valve can sustain the maximum working pressure inside the pipe when installed in water supply areas.
[/dt_vc_list]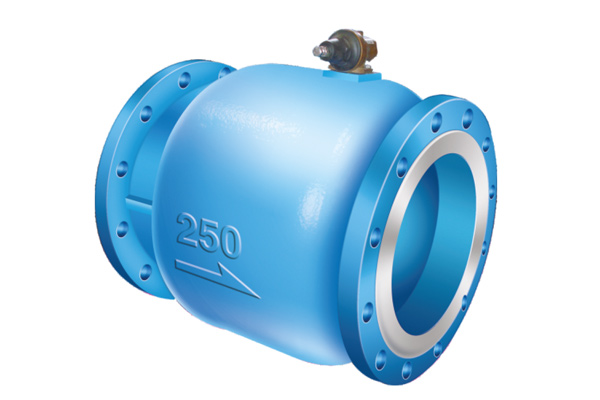 [dt_vc_list]
Pressure adjusting range : 0.2 ~ 4 kgf/cm ,3 ~ 10 kgf/cm , (1 kgf/cm  = 14.2 psi)
The working pressure should be greater than 0.3 kgf/cm2 and gate fully open with 1.5 kgf/cm2, please check the pressure before installation.
[/dt_vc_list]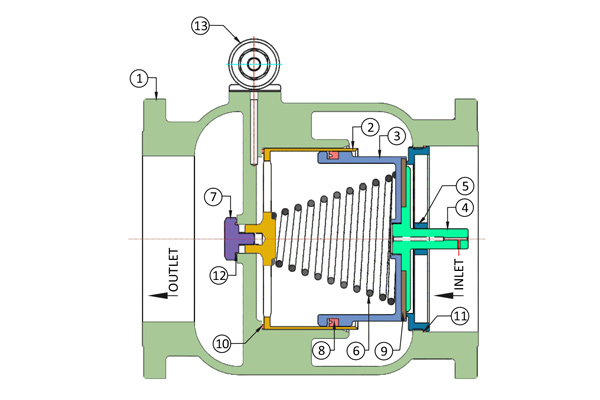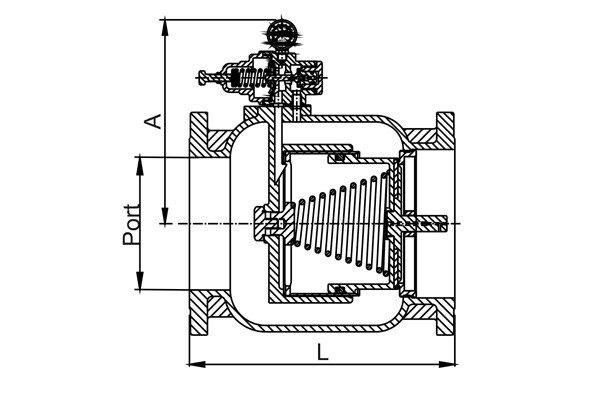 | | | | |
| --- | --- | --- | --- |
| No. | Description | Material | Qty. |
| 1 | Body | WCB / C.I. / D.I. / CF8 / CF8M | 01 |
| 2 | Cover | Stainless Steel 304 / 316 | 01 |
| 3 | Plug | Stainless Steel 304 / 316 | 01 |
| 4 | Piston | Stainless Steel 304 / 316 | 01 |
| 5 | Piston Guide | Stainless Steel 304 / 316 | 01 |
| 6 | Spring For Piston | S. S. 304 | 01 |
| 7 | Piston Cover Lock Bolt | S. S. | 01 |
| 8 | V – Seal For Piston | NBR / Viton / EPDM | 01 |
| 9 | Piston Seat Ring | NBR / Viton / EPDM | 01 |
| 10 | Flat Ring | NBR / Viton / EPDM | 01 |
| 11 | O – Ring For Piston Guide | NBR / Viton / EPDM | 01 |
| 12 | O – Ring For Piston Lock Bolt | NBR / Viton / EPDM | 01 |
| 13 | Pilot Sustaining Valve | STD. | 01 |
Dimensions :(All Dimensions are in mm)
Valve Model
Valve Size
Port
A
L
CV
Weight (Approx.)
MM
Inch
DSF – 50
50
2″
60
186
190
75
9.180
DSF – 65
65
2.1/2″
69
196
210
105
11.960
DSF – 80
80
3″
84
211
225
140
17.580
DSF – 100
100
4″
110
223.5
250
260
23.340
DSF – 125
125
5″
134.5
242
280
390
49.560
DSF – 150
150
6″
158.5
256.5
309.5
550
49.560
DSF – 200
200
8″
208.5
303
419
1000
92.300
DSF – 250
250
10″
257
336
473
1699
124.320
DSF – 300
300
12″
302
370
532
2200
196.840
DSF – 350
350
14″
324
415
598.4
3000
264.900
DSF – 400
400
16″
345
413
634
4000
278.600
DSF – 450
450
18″
472
497
766
5300
457.000
DSF – 500
500
20″
472
493
772.7
6100
491.450
DSF – 600
600
24″
589
533
900
9200
—–