General Information
Trusted Manufacturer, Exporter, and Supplier of Gate Valve India.
Material : WCB, LCB, WC1, WC6, C5, CF8, CF8M, CF3, CF3M
Design Std  : API 600, API 603, BS 1414, ASME B16.34
Face to face std : ASME B16.10
End connection std : ASME B16.5, ASME B16.47, ASME B16.25
Test std  :  API 598
CLASS  :  150-2500 2″-48″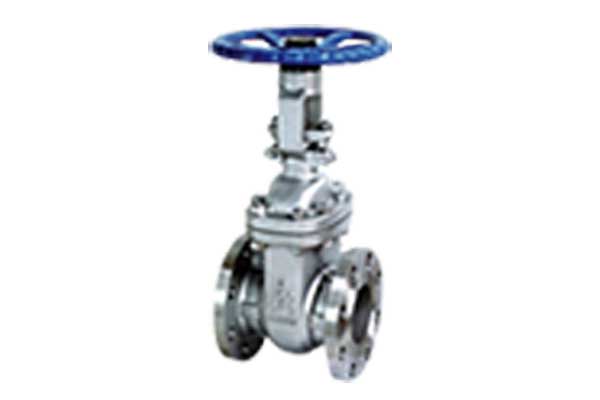 We are the leading manufacturer, supplier, and exporter of wide collection of gate valve in the Indian market. We produce and sell these valves in bulk quantities on a daily basis. These valves are shut off valves; they completely restrict the flow of fluids rather than reducing the pressure or regulating for minimal flow. This type valves when left open has no obstruction in the fluid path as it has low flow resistance. These valves are usually required for piping systems with large diameters. Gate valves are of two types that is valve with a rising stems as well as valve with a non rising stem. Rising stems are attached to the gate and rise and descend concurrently, when the valve is opened and closed, offering a visible indication of valve position. To move the actuator, it is coupled to a nut that is spun around the threaded stem. Non-rising stem valves are threaded into the gate and are fastened to and rotate with the actuator. Because the gate's motion is hidden inside the valve, they have a pointer threaded onto the stem to show valve position. Non-rising stems are employed to places where vertical space is not sufficient.
These valves have higher operational strengths and can work for a long period of time without any hassles as premium grade of materials employed in the construction. We never compromise in the framing of the quality standards therefore have used international standards in the fabrication to cater to the effective demands of clients in a more proficient way.  The range of gate valves we produce is reasonably fair and we also provide quality service for the same in India. Consumer can contact us for bulk orders as we are supported by world class infrastructural facilities that allow us to fulfill frequent demands in a limited time frame.