Size Range : 2″ to 24″ Flanged
[dt_vc_list]
Features
Pressure relief valve is installed on the outlet pipe of water supply pipeline. It can maintain safe water supply pressure inside the pipe and prevent pipeline and equipment damage caused by accidental escalation of water pressure.
When water pump stops functioning or pipeline gate suddenly closes, abnormal pressure forms inside the pipe. As the pressure gets over a certain the water high pressure. When pressure returns to safety value, pressure relief valve will auto-matically close to ensure the safety of equipment.
[/dt_vc_list]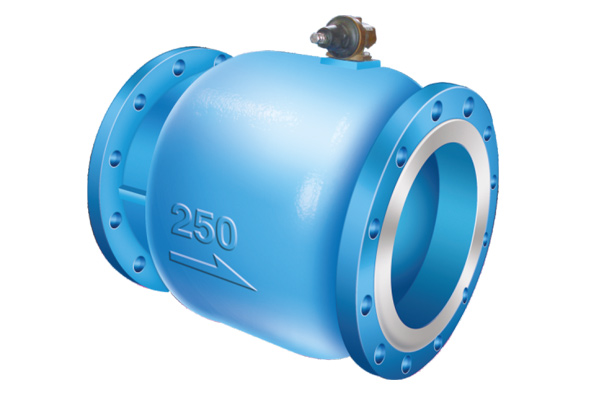 [dt_vc_list]
Pressure Adjusting Range : 0.5 kgf/cm2 ~ 10 kgf/cm2 7 kgf/cm2 ~ 20 kgf/cm2
Applied Temperature : -15 ~ 100 OC 100 ~ 180 OC ( For Steam )
Valve Body Testing Pressure : 35 kgf/cm2 ( 1 kgf/cm2 = 14.2 psi )
Maximum Applied Pressure : 25 kgf/cm2   the outlet opens, the valve of the pressure gauge will decrease.
[/dt_vc_list]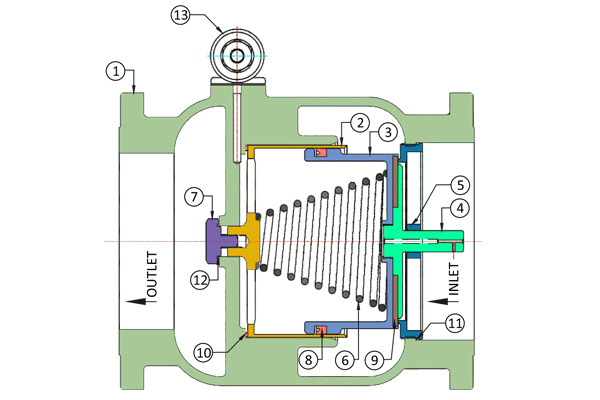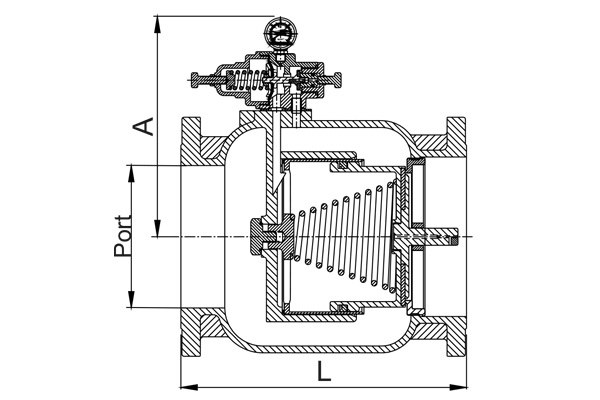 | | | | |
| --- | --- | --- | --- |
| No. | Description | Material | Qty. |
| 1 | Body | WCB / C.I. / D.I. / CF8 / CF8M | 01 |
| 2 | Cover | Stainless Steel 304 / 316 | 01 |
| 3 | Plug | Stainless Steel 304 / 316 | 01 |
| 4 | Piston | Stainless Steel 304 / 316 | 01 |
| 5 | Piston Guide | Stainless Steel 304 / 316 | 01 |
| 6 | Spring For Piston | S. S. 304 | 01 |
| 7 | Piston Cover Lock Bolt | S. S. | 01 |
| 8 | V – Seal For Piston | NBR / Viton / EPDM | 01 |
| 9 | Piston Seat Ring | NBR / Viton / EPDM | 01 |
| 10 | Flat Ring | NBR / Viton / EPDM | 01 |
| 11 | O – Ring For Piston Guide | NBR / Viton / EPDM | 01 |
| 12 | O – Ring For Piston Lock Bolt | NBR / Viton / EPDM | 01 |
| 13 | Pilot PLV Valve | STD. | 01 |
Dimensions : (All Dimensions are in mm)
Valve Model
Valve Size
Port
A
L
CV
Weight (Approx.)
MM
Inch
DRF – 50
50
2″
60
186
190
75
12
DRF – 65
65
2.1/2″
69
196
210
105
15
DRF – 80
80
3″
84
211
225
140
18
DRF – 100
100
4″
110
223.5
250
260
24
DRF – 125
125
5″
134.5
242
280
390
32
DRF – 150
150
6″
158.5
256.5
309.5
550
44
DRF – 200
200
8″
208.5
303
419
1000
87
DRF – 250
250
10″
257
336
473
1699
152
DRF – 300
300
12″
302
370
532
2200
202
DRF – 350
350
14″
324
415
598.4
3000
265
DRF – 400
400
16″
345
413
634
4000
279
DRF – 450
450
18″
472
497
766
5300
457
DRF – 500
500
20″
472
493
772.7
6100
492
DRF – 600
600
24″
589
533
900
9200
—–